Back to NEWS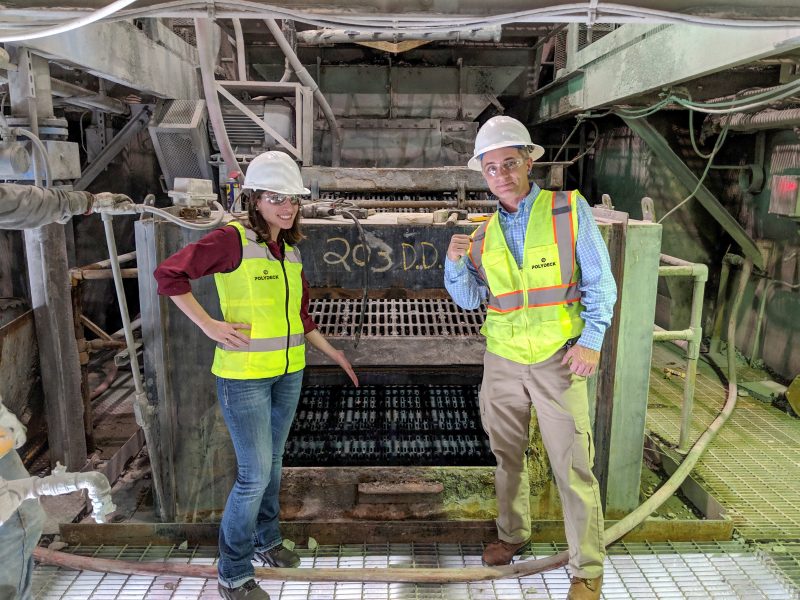 5 Reasons We Love Polydeck Engineers
Our engineers are extremely integral to our company and the success of your operation. Find out why we love our Polydeck Engineers.
When out visiting customers or working with maintenance staff, one of my favorite things to share is just how many dedicated people have worked on their solution already. Inevitably, a big part of the process is engineering a solution to the exact application, which brings us to 5 reasons we absolutely LOVE Polydeck Engineers.
#1 – The customer, or our screening partner, is universally our #1 priority.
This stands true throughout Polydeck, and most especially true with Engineering. There is a distinct understanding of what Aggregate, Energy and Industrial, and Mining producers require from their screen media, and our engineers recognize no two applications are the same. For this reason, our Engineering team is well-rounded to combine experience with outside-the-box thinking to bring our screening partners the best solution available today. If you've never met or spoken with anyone on the Polydeck Engineering team, I recommend it, they're truly great people with a solid sense of the #togetherstrong attitude.
#2 – They really do know – they've been there.
Most of the Polydeck Engineering team has worked in a processing plant within the industry. This gives them solid technical knowledge, as well as a true understanding of the situation in the field, including the criticality of coming up with solutions. We also love to have our Engineers come out and play on the field with us! As part of their continuing education, Polydeck Engineers perform field visits, which mean they really do know what field issues mean. The #togetherstrong culture is evident at Polydeck and ensures whatever is happening in the field is communicated accurately to those who matter.
#3 – We're more than just a team, we're a family (that likes each other, too!).
When someone calls Engineering from the field, it's more than just technical, it's personal. The #togetherstrong culture is evident at Polydeck and ensures whatever is happening in the field is communicated accurately to those who matter. This world class communication does so much to ensure that everything happens to land simply the best solution on site for our screening partners, without them having to worry about every minute detail. Anyone knows when you work with great people, things just flow easily, producing the best product, consultation and service.
#4 – Because inventing EXACTLY what our customer needs is tons of fun!
It's genuinely thrilling to be part of the engineering process. Whether Engineering is designing a deck frame, feed box, new panel or a layout for a high-spec product being made at peak efficiency, it truly is fantastic to work with a company knowing that you're not applying a "one size fits all" approach. This ensures that not only do things work well, but also that you have the best attitudes behind you when things need fine tuning or modification to do their best.
#5 – They really are the unspoken SUPERHEROES.
That's all there is to it: our Engineers are not only great people with awesome attitudes and loads of knowledge… they're humble, too. They don't look for credit or recognition, but rather to deliver the best. So, here's a big KUDOS to Polydeck Engineering, for being so amazing – WE LOVE you!
If you haven't tried Polydeck, call us & challenge us (and our Engineers) with your screening challenges!
Written by Alex Caruana, Aggregate Territory Manager for Polydeck.