Back to NEWS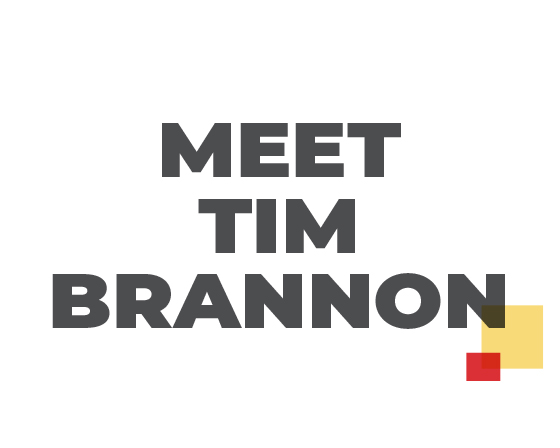 Groundbreaking People of Polydeck: Tim Brannon
Tim Brannon is a perfect example of how doing a great job and being a reliable team member can reap huge rewards.
One of the great things about working at Polydeck is the opportunity to advance your career through working hard, pitching in, and thinking as part of a team. Tim Brannon is a perfect example of how doing a great job and being a reliable team member can reap huge rewards.
Tim began his career at Polydeck as a temporary employee in the Inserts department, after a recommendation from one of his college professors. Very quickly, Tim realized that Polydeck was where he wanted to build a career. He applied himself and, within a few short months, was promoted to Inserts Team Lead.
As Tim tells it, "I worked for Brandon Henson, and he kept encouraging me and telling me that he was impressed with my progress. That made me feel good and motivated me to keep doing a good job."
Soon, Tim was promoted again to the BDR department as the second shift Bolt-down Rubber Team Lead. Then, when the West Virginia Distribution Center Manager position came open, Tim saw the opportunity to grow once again and went for the job. Because of his reputation as a hard worker with good attention to detail, he won the position.
Tim packed up and left for West Virginia in May. "I was excited about a new adventure, even though I'm from Spartanburg and my whole family is there."
To make Tim's transition a smooth one, Polydeck helped him with the moving process and found him a great place to live. Tim now thrives in his new career as he trains with Aaron Boggess, Energy and Industrial Industry Manager, and Joel Holbert, Energy and Industrial Area Manager.
Of Polydeck's newest Distribution Center Manager, Holbert (pictured above) says, "Tim has learned everything so quickly. His work ethic is impressive, and I enjoy working with him and teaching him."
Boggess shares that sentiment. "Tim brings a 'can-do' attitude to work each morning. He's a great addition to our team!"
Tim regularly visits our customers' energy and industrial processing plants and helps with installations, which has opened his eyes about what our company does.
"It's really cool to see the products we make in action. When I was working at the [Spartanburg] plant, I didn't really understand how our products were used, but now that I install them and see them out in the field, it's really amazing. We make a really good product."
When asked what advice he would give others who are interested in a career at Polydeck, Tim remembers some wisdom he was once given:
"There was a gentleman I used to work with who took me under his wing and told me I had a good head on my shoulders. He encouraged me to keep learning and growing. I try my best to have that attitude. I'm blessed that Polydeck keeps giving me opportunities to grow."
Tim is relishing his new job and responsibilities, and while he hasn't missed his hometown of Spartanburg too much, his family definitely misses him. "If I forget to call my grandma, she gets really mad…so we talk every day."
Congratulations, Tim, and thank you for being such a great example of how we're together strong!