Back to NEWS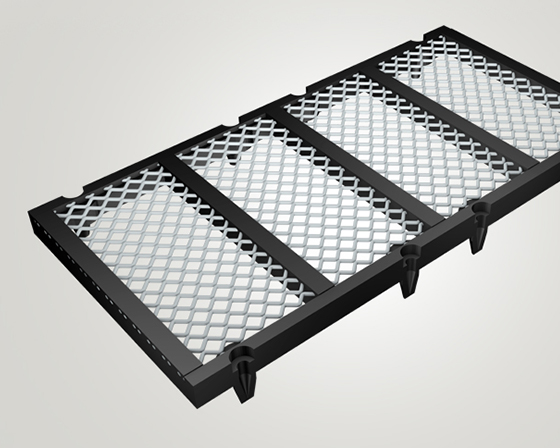 NEW Metaldex™ VR. Polydeck adds Metaldex™ VR--self-cleaning wire screen for use on our innovative PipeTop stringer system.
As the industry leader in innovative screening media solutions, Polydeck is always developing new ways to help our customers improve efficiency and the cost of operations. Our latest wire screen media product—Metaldex™ VR—is designed for efficient performance in small aperture applications.
Perfect for dry-sizing applications where more open area and efficiency is required, Metaldex™ VR is a modular, self-cleaning wire screen that integrates with our innovative PipeTop stringer system. Its "zigzag" wire design enables smaller apertures while providing secondary movement that helps eliminate blinding and plugging issues.
Panel wear is significantly reduced with Metaldex™ VR panels, so installing enough panels on the discharge end—where most "near size" screening is performed—increases throughput while reducing costs from panel change-outs.
Metaldex™ VR products are supported by our outstanding service and application expertise and feature a shorter lead time than our competitors (three days in-stock). Best of all, Metaldex™ VR is backed by Polydeck's unparalleled performance guarantee to ensure that you are completely satisfied with the results.