Back to NEWS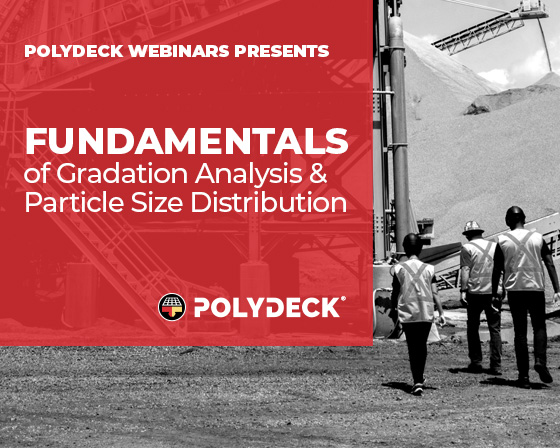 Fundamentals of Gradation Analysis and Particle Size Distribution
Join Polydeck experts, Craig Burke and Jamie Mills, as they break down gradations into simple concepts, show you the steps to measure them, and share their top strategies for using them effectively in your operation.
Whether you're interested in contributing to quality control conversations in your organization, or working collaboratively across departments, this webinar will give you the skills you need to join in the discussion.
Cost: $100
Date: Thursday, Dec 2
Time: 1:30PM EST
---
PRESENTERS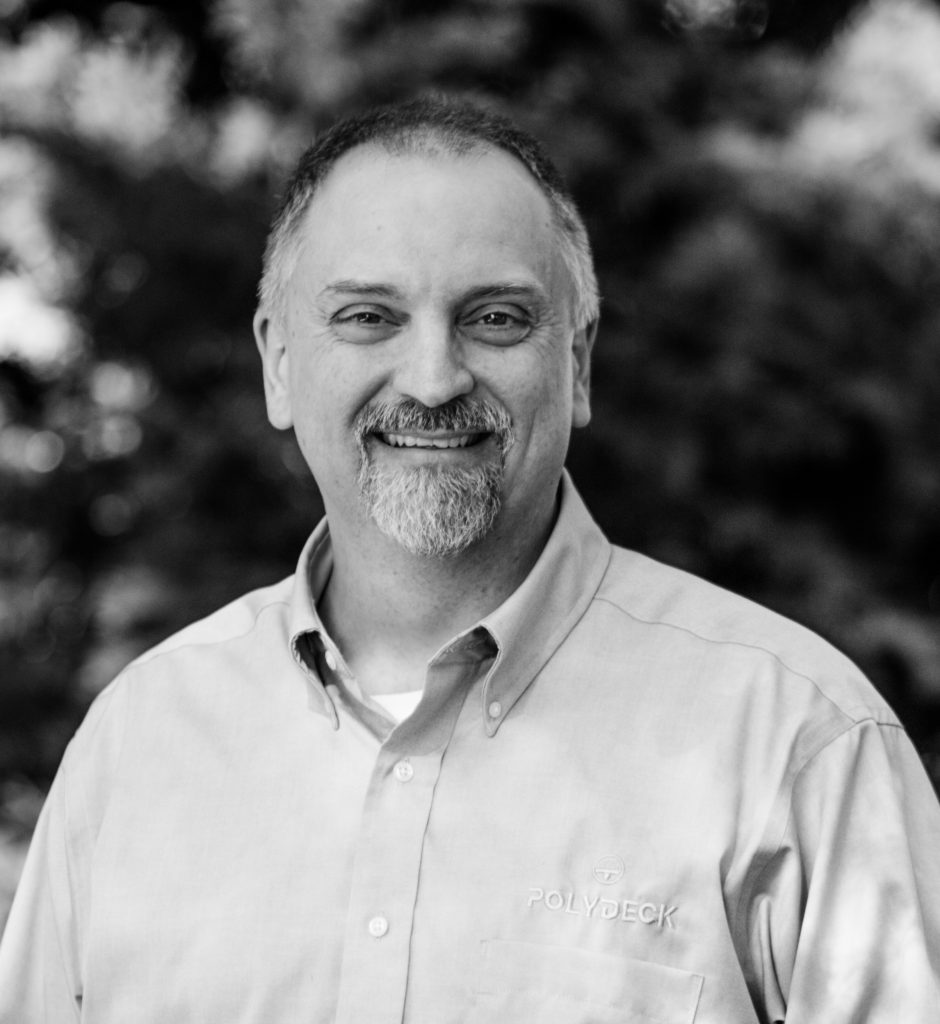 Craig Burke,
Director of Engineering

Craig Burke, PE, is Director of Engineering at Polydeck where he oversees continuous improvement efforts and workload distribution in engineering. Since starting with the company as an Applications Engineer in 2005, Craig has served in a variety of roles, including Engineering Manager, before promotion to his current role. With a B.S. degree in Mining Engineering, a Professional Engineer (PE) license, and 30 years of industry experience, Craig's expertise enables him to lead the efforts of the Design and Application Engineering teams in their support of the manufacturing process, sales, and new product development.
During his time in Operations Management with Hanson Aggregates in SC, Craig was responsible for finished product quality at a quarry producing 1.7M TPY. As Assistant Plant Manager with an SC Quality Control certification, Craig ensured compliance with DOT specifications to maintain his quarry's position as an approved supplier of aggregate for state projects.
A teacher at heart, Craig kicks off Polydeck's series on Gradations in hopes that what he shares will bring value to all attendees regardless of experience level.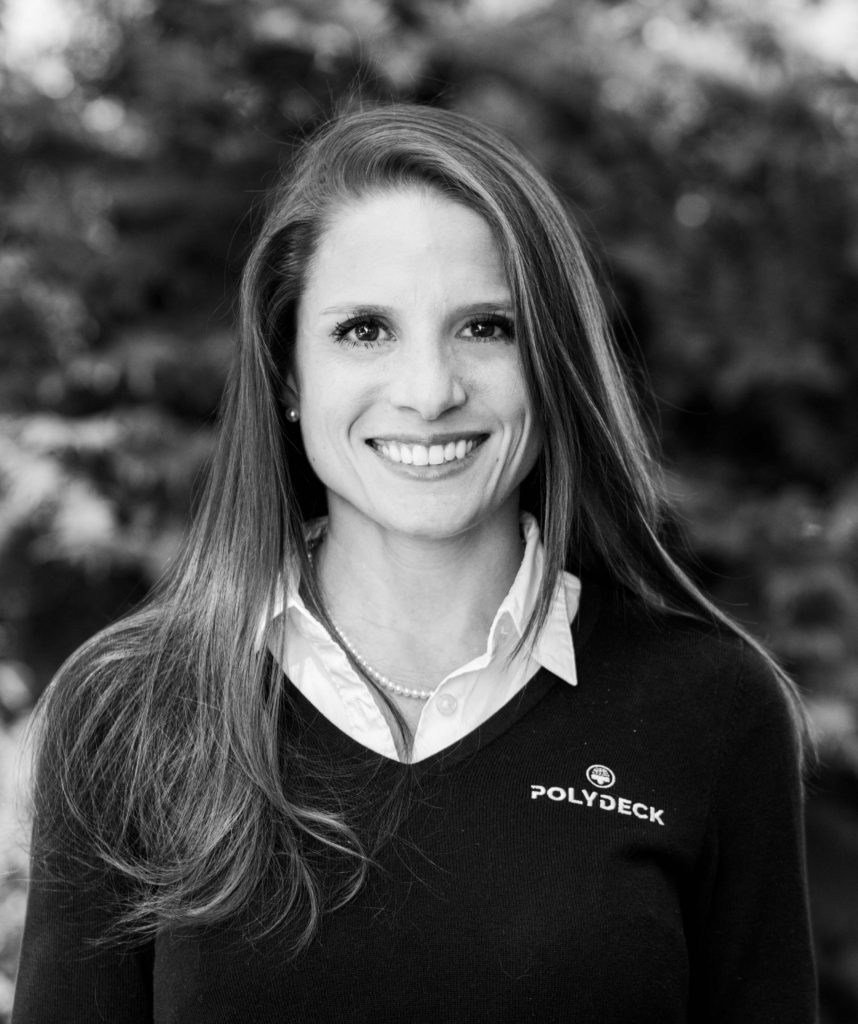 Jamie Mills, PMP, joined Polydeck in 2018 as an Applications Engineer in a key role as liaison for the Polydeck Latin American Sales team. In her current role as Product Development Application Engineer, Jamie supports new product development initiatives, helps with the advancement and evaluation of lab and field testing, and steers the execution for Research & Development. Jamie continuously works with the Polydeck North and South American teams assisting with strategic growth and innovation.
With nearly 10 years of industry experience, Jamie spent years studying and working in an underground mining laboratory, operated a 350K gallon water truck at an open pit copper mine in Arizona, and conducted environmental audits and proposed process improvements for quarries in Hawaii. As an Application Engineer for a renown mobile equipment manufacturer, Jamie traveled internationally to consult for numerous mine sites on fleet recommendations and performance improvements. Jamie holds a B.S. degree in Mining Engineering from the University of Arizona, a global Project Management Professional credential, and is currently pursuing her Professional Engineer (PE) licensure.
Jamie's experience in the Mining industry, coupled with her expertise in screen media design and application, offer a unique complimentary perspective on sieve analysis.