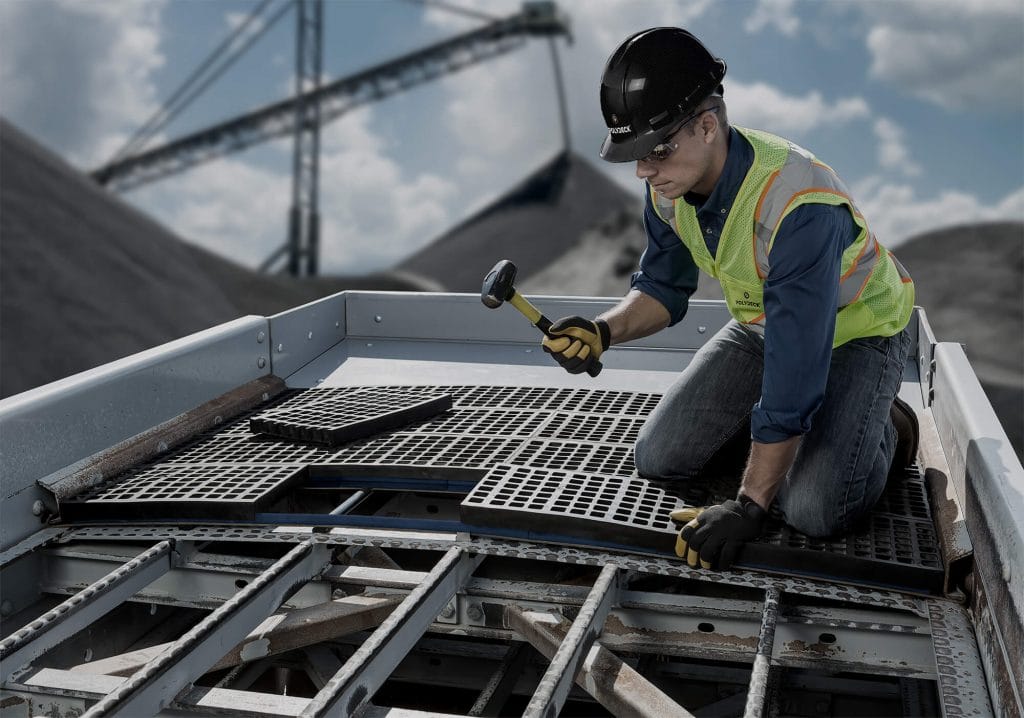 Description
A Rubberdex product line that enables producers to quickly and easily convert a single or double-crowned deck to modular rubber screen media with no frame modifications. Kwikdeck is ideal for portable plants looking for the ease of modularity without the cost of a screen conversion.
Benefits
No need for machine modifications
Kwikdeck is the simplest way for you to try modular screen media without having to modify your machine. Kwikdeck utilizes your existing structure, bucker bars and clamp rails.
Easy Installation
All polyurethane injection molded panels offer many inherent benefits such as superior quality, faster production rates, better dimensional consistency and with Polydeck's internal tooling capabilities, new features or changes can be made quickly. Surface features are also injection molded into place, ensuring that they are uniform and stable parts of the screen media itself.
15 Modular Rubber Aperture Options Available
Not only are our panels made with the highest quality materials, we make sure they are the right fit for your gradation specifications and application in mind.
Your Opportunity to Enjoy the Advantages of Modular Media at No Risk
Not only are you saving time from having to shut down your plant to replace large sections on your deck, you are saving money by only replacing individual panels quickly and easily.
Our Expertise
Polydeck's application engineers size panels regardless of your current conditions. We consider your moisture content, and the weight of your load amongst other factors.