Los revestimientos antidesgaste tienen el beneficio obvio de la protección, pero algunos agregados de valor muy beneficiosos como la reducción del ruido, la eliminación del trabajo en caliente (soldadura/corte), la modularidad para reducir el peso de la unidad para el manejo y muchos más. Únase a Alex Caruana mientras comparte 3 productos de desgaste fáciles de usar que puede usar para ayudar a reducir costos y aumentar la vida útil de su equipo de minería.

La versión en vivo de este seminario web fue presentada el jueves 17 de junio de 2021 de 1:30 p. m. a 2:30 p. m. ET por Alex Caruana. This recorded version available by clicking the link below:
---
PRESENTADOR
Alex Caruana,
Gerente Nacional - Agregados Canadienses
Reconocido como el Top 10 de Rock to Road menores de 40 años, y ganador del Premio al Miembro Asociado del Año 2021 de OSSGA, ¡Alex Caruana es un recurso de referencia para cualquiera que aplaste y proyecte rock! Con 15 años en Concreto, Asfalto y Agregados tanto en la producción como en las ventas, Alex ha ayudado a algunos de los productores más grandes a aprovechar al máximo sus circuitos de procesamiento. Con su experiencia, un título en ingeniería civil y un enfoque en estudios de materiales estructurales y de construcción, Alex aporta una riqueza de conocimientos refrescante, honesta e imparcial para ayudarlo a obtener el máximo valor de sus operaciones. La dedicación y la pasión de Alex por ayudar a los demás lo han convertido en una de las principales opciones de consulta de los productores de agregados en la industria.
---
PANELISTAS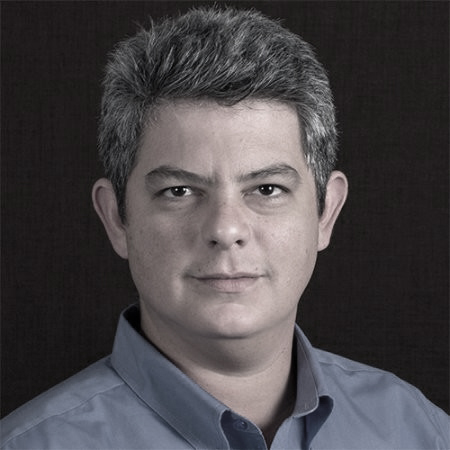 marco dotti,
Director de Ventas para Minería en Latinoamérica (LATAM)
Con más de 15 años de experiencia en minería, Marco Dotti ayuda a los clientes de Polydeck en América Latina (LATAM) a comprender sus necesidades de producción, mantenimiento, metalurgia y confiabilidad. Marco ha sido un recurso líder para los clientes mineros más grandes de LATAM (Chile, Perú, Panamá y México) y trabaja en estrecha colaboración con los equipos de ingeniería y aplicaciones de Polydeck LATAM. Su objetivo es asociarse con los clientes para ayudarlos a analizar sus procesos, equipos e identificar posibles oportunidades de mejora. Marco cree que a través de análisis exhaustivos de la planta y objetivos estratégicos bien definidos, Polydeck puede ayudar a los clientes a lograr resultados significativos en el ahorro y la eficiencia del proceso.
Juan Griffith,
Gerente de Proyectos y Territorio Minero
John Griffith es el Gerente Territorial y de Proyectos Mineros de Polydeck que brinda servicios a la región del este de Canadá. Con más de 38 años de experiencia en la industria de procesamiento de minerales y minería, la experiencia de John radica en el beneficio de carbón y minerales y en la resolución de problemas de equipos con varios proveedores de equipos. Su carrera comenzó en la minería subterránea de carbón en la parte este de los Estados Unidos, seguida de roles de liderazgo con OEM de equipos de proceso de minería como Deister Concentrator, Stock Equipment, Schenck Process Mining y Beumer Group North America. John se unió a Polydeck en julio de 2014 y es un recurso invaluable en la industria minera.
The live version of this webinar was presented on Thursday, March 25th, 2021 from 2-3pm ET by Alex Caruana. This recorded version available by clicking the link below:
This presentation focuses on expanding operators' thinking from strictly open area to the combination of true effective open area, wear life, loss of open area due to blinding, modularity, surface features, spray nozzles, and all considerations necessary to maximize efficiency. While maximizing open area on a screen deck is theoretically going to make the most of a plant's uptime, the multitude of tasks on-site result in imperfect maintenance practices, and hence it is important to balance screen decks to maximize open area whilst minimizing maintenance requirements.
Alex Caruana,
Territory Manager
Recognized as Rock to Road's Top 10 under 40, and the recipient of OSSGA's 2021 Associate Member of the Year Award, Alex Caruana is a go-to resource for anyone crushing and screening rock!With 15 years in Concrete, Asphalt & Aggregates on both the production and sales sides, Alex has helped some of the largest producers make the most of their processing circuits. With his expertise, a Degree in Civil Engineering, and a focus on Structural & Building Material Studies, Alex brings a refreshing, honest, and unbiased wealth of knowledge to help you drive the most value from your operations! Alex's dedication and passion for helping others has made him one of the top choices for consultation by Aggregate Producers in the industry.