It's more than just words. It's who we are. It's how we work. It's how we live. Because for us, this is about more than just screen media.
Together Strong is a mantra that illustrates our belief that providing high-quality products and caring for people are the bedrock of our success.
Together—with our co-workers, partners, and friends—we continue to innovate our products and improve our processes. Together, we're solving problems and creating more efficiency so that our customers reap the benefits of their relationship with us. Together, we 're finding out what works and uncovering new ways to bring value to our partnerships.
We are one team committed to one goal. Our unified commitment to continuous improvement and innovation to solve our customer's greatest challenges is what allows us to grow and succeed in a dynamic industry.
Together, we're stronger.
This is especially true within the Polydeck family. We all work together as a team, support each other as coworkers, and count on the fact that everyone knows how important the goal is: To improve what we make, to grow a healthy company, and to succeed in a vibrant industry.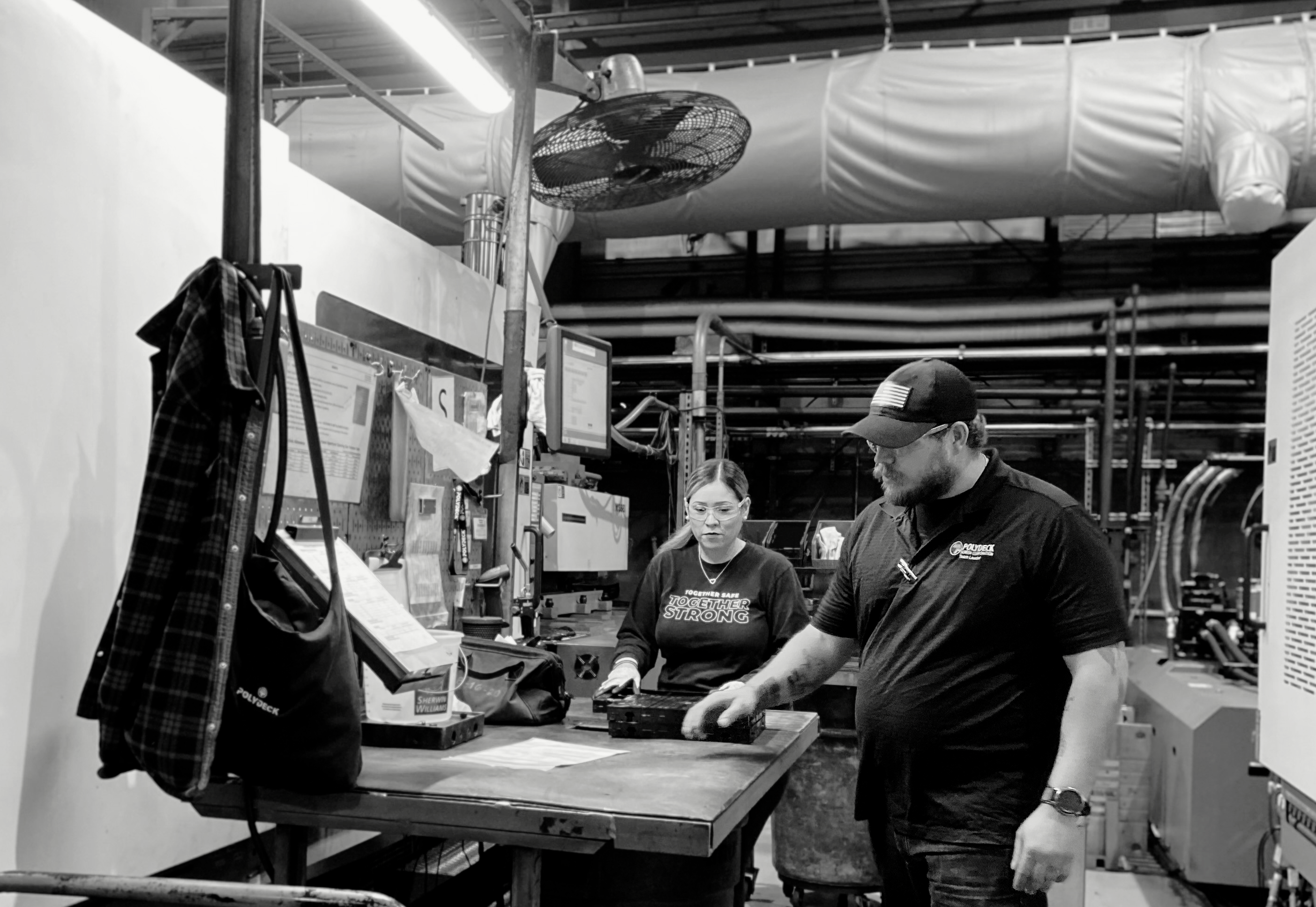 What does together strong mean to you?
Synergy. We develop solutions together with our customers that have the most impact on their operations. Polydeck works as a well-lubricated machine that aligns its efforts not only in the development of a solution but also in ensuring a level of excellence in our service that our customers deserve.
– Marco Dotti, Director of Sales, Latin America
We work in unity.
– Daniela Mendoza, Employee & Organizational Development Manager
We all partner together in the best interest of our employees, dealers, and customers to achieve our mission to be the best."
– Sherry Waldrop, Inside Sales Specialist
Working together to exceed the expectations of both the internal and external customer.
– Angie Emory, Customer Service Manager
Standing side-by-side in everything we do.
– Janet Lester, Executive Assistant, Sales
We develop relationships of mutual trust to champion long-term shared success.
– Eric Leconte, Global Inventory Analyst
Treating every customer's equipment as if it were my own and working together to find the best possible solutions.
– Kendall Herring, Aggregate Regional Manager
Working together using each of our unique talents to achieve a common goal.
– Lee Johnson, Senior Software Developer
Collaborating with our customers makes us together strong.
– John Griffith, Mining Project Manager
There is strength in unity. One of my favorite things about Together Strong at Polydeck is being able to see how we help each other in a time of need. There is strength when we rally around people who need us.
– Erica Williams, Customer Service
Together, we can reach higher and go further. There's strength in numbers.
– Bobby Shannon, Energy and Industrial Regional Manager
Turning a vision into reality with teamwork and collaboration.
– Demi Agresta, Sr. Marketing Specialist
We work as a team to achieve the same goal.
– Gary Rogers, Rubber Department
We use our unique strengths to get the job done.
– Christina Lee, Manufacturing Engineer