WHO We are
As a manufacturing company in the Mining industry, we know that our work can seem ambiguous. We're used to being different. But just so we're clear—our company is really about caring for people—both our customers and our employees. We try to extend our belief in serving with excellence, humility, integrity, and caring, through our commitment to continuous improvement, growth and development, and how we conduct our business. That means we stand behind our product, our leaders, and our work. We create an environment where questions are encouraged, mistakes are opportunities, and YOU come first.
So, What is Screen Media?
Polydeck is the premier brand in the screening industry providing injection-molded modular synthetic screen media. Our screen media is used in the mining (copper, gold), aggregate and energy industries. Simply put, we help turn big rocks into little rocks and in some cases, we help extract valuable materials from these rocks.
Why We Care
What is a Caring Culture?
We care for our team members and customers in a way that honors God. We are a company grounded in Christian values, and that just means we want to steward what we have been given and extend what we can to those around us. That could look like providing you an opportunity to gain more education, helping you financially when you need it, donating both time and money to those who are less fortunate, or having events to facilitate fun and relationship building.
What's Different About Polydeck?
We genuinely care. We're not perfect at it, but we truly believe that we do it best together. We are driven to continually impact our world and our communities. And we'd love for you to join us on our mission.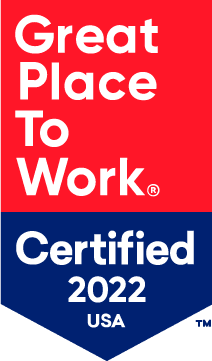 Join Us.
At Polydeck, you come first and we want you to be the best version of yourself. Here, you will create something different while growing into who you can be. Here, we will strive for excellence together.

Be a part of a distinctively collaborative culture bent on social responsibility, where inclusivity is at the forefront of how we grow together strong.
Polydeck is an equal opportunity employer.
We Believe in Caring for our Polydeck Family
Polydeck offers financial, educational, wellness, and other benefits. Caring is part of our culture, and it starts with our team members, our greatest strength.
Physical & Emotional Well-Being

We recognize that being intentional about
providing support whether physically, mentally, or emotionally is an important part of how we can c
are for
our employees.
With that in mind, we offer several avenues to pursue wellness, depending on the individual's needs.
PHYSICAL
Insurance:

Medical; Dental; Vision; FLEX Spending Account; Prescription Coverage

On-Site Gym Access
Gym Reimbursement Program
Wellness Incentive Program
Healthy Snacks in Canteens
EMOTIONAL (FOR EMPLOYEES & FAMILY)
Paid Counseling
Access to Corporate Chaplain
Spiritual Enrichment Opportunities
On-Site Chapel
BALANCED LIFE
Paid Time Off
11 Paid Holidays (Including Your Birthday)
No Work on Sundays
Maternity & Paternity Leaves
Financial Well-Being
We consider it a privilege to care for those in need, starting with our employees. We understand that sometimes that looks like education and awareness, and sometimes it looks like actual financial assistance. We provide both as a holistic approach to your financial success.
FINANCIAL HEALTH
401K with Company Match; Profit Sharing; Life Insurance; Short-Term Disability (STD); Long-Term Disability (LTD); Family Medical Leave Act (FMLA)
Financial Peace University
UNPLANNED EXPENSES
Home Repair Fund; Car Repair Fund;
Emergency Loan (No Interest); Benevolent Fund;
Car Towing
TEAM MEMBER DISCOUNTS
Paid Uniforms
Safety Boots & Prescription Safety Glasses Allowance
TEAM MEMBER REFERRAL PROGRAM
New Employee Referral Bonuses
Growth & Development

A big way we care for you is to help you grow personally and professionally by providing you with the right tools and one-on-one coaching. We equip you with the knowledge and skills to help you become the best version of yourself.
Onboarding & Orientation Training
Tuition Reimbursement Program
Personal Development Coaching
Professional Development Training
Child/Grandchild Scholarship Program
Paid Internships
Free Online Career Development & Career Path Tools
(For Employee & Family)
Family & Community Care

We acknowledge that we have been blessed and given a responsibility to steward what we have. We act generously towards employees and their families, our partners and customers, and our neighborhood and communities to share our success to build a better tomorrow.
EMPLOYEE AND FAMILY
Company Family Celebrations: Company Sponsored Annual Carowinds Fun Day; Easter Egg Hunt; Christmas Celebration; Other Cultural Celebrations 
Recognition and Appreciation Celebrations: Birthdays & Anniversaries (Work & Wedding);
Productivity/Record-Breaking Celebrations
Holiday Celebrations: Company-Wide Thanksgiving Lunch; Company-Wide Christmas Lunch
COMMUNITY/SOCIAL RESPONSIBILITY
Intentional Service/Volunteer Opportunities

Local, National, & International Global Mission Trips
(For Employee & Family); Genesis Program Empowering Nicaragua Business & Education Development; Habitat for Humanity Partnership

Company Matching Funds Towards Employee Giving

Child Sponsorship; Orphanage Feeding Programs; United Way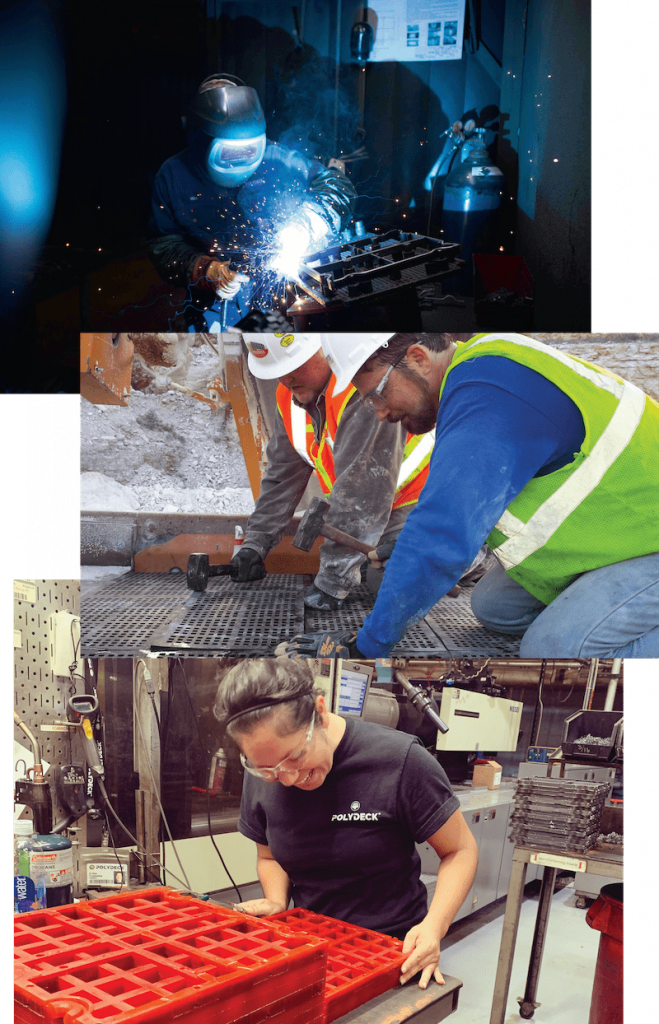 How We Care
We provide market-leading wages: We rank in the top 75th percentile of reported values compared to local industries.
We Commit to Your Safety
We care for your future by making safety a priority. Going home each day to your family injury-free is our ultimate objective and we champion that by empowering each person to prioritize their personal and team safety with best practices set, enforced, and incentivized by the company.
Shifts
Work-life harmony: We value your time by striving for work-life harmony (the ability to pursue your personal and professional goals) including no work on Sundays.
*Overtime may be required as depicted by business need.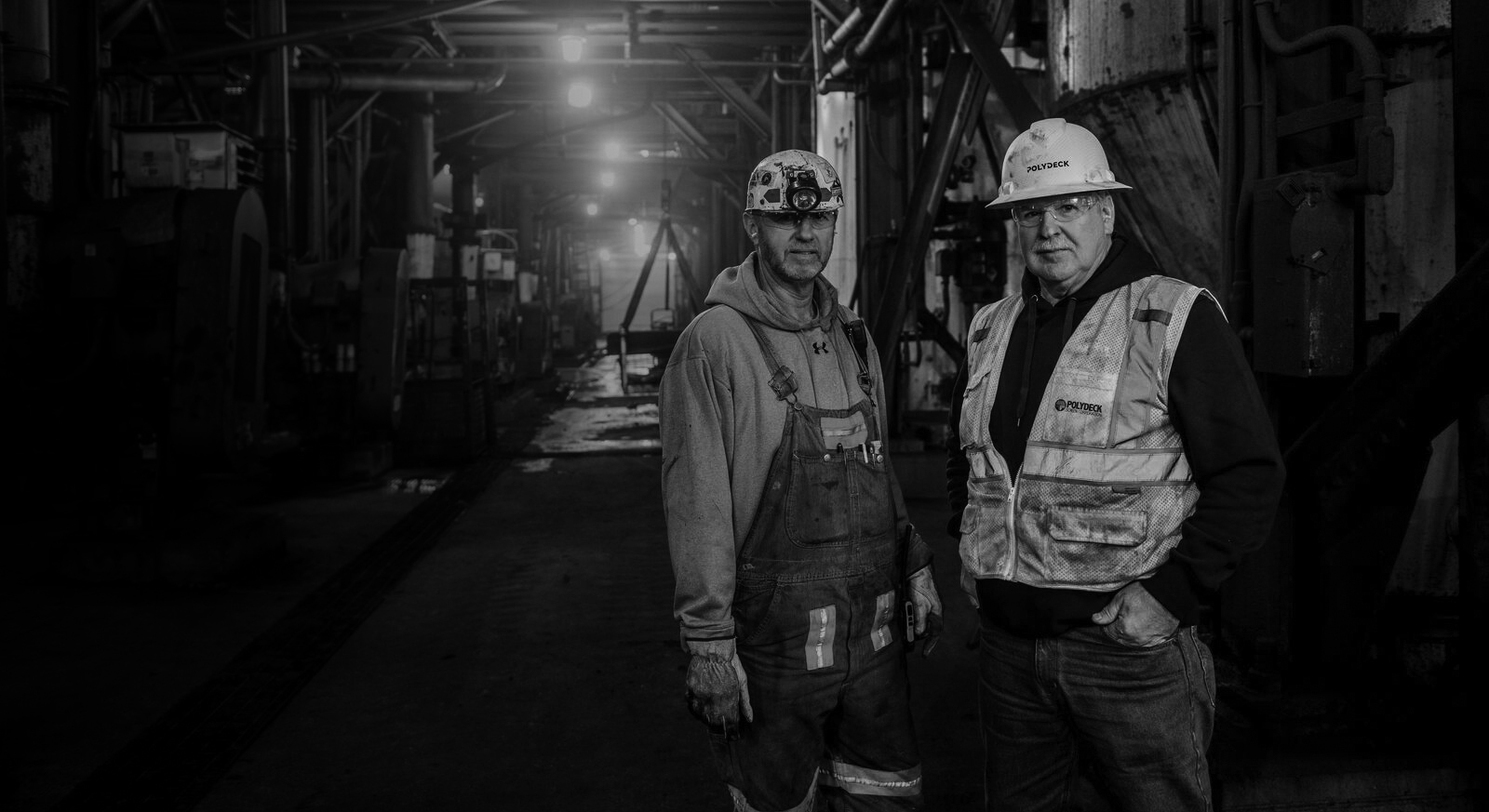 Together Strong
Together Strong is a mantra that illustrates our belief that providing high-quality products and caring for people are the bedrock of our success. We are one team committed to one goal. Our unified commitment to continuous improvement and innovation to solve our customer's greatest challenges is what allows us to grow and succeed in a dynamic industry. Together, we're stronger.
This is especially true within the Polydeck family. We all work together as a team, support each other as coworkers, and count on the fact that everyone knows how important the goal is: To achieve profitable growth so that we can help those in need in a way that honors God.
Our Care 92.3%
Team Member
Satisfaction 94%
Employee
Retention Rate 0%
Employee
Layoffs 122
Charities Impacted by
Polydeck's Generosity 1338
Hours of
Community Service 5123
Hours in Team Member
Development Training
"Polydeck truly cares about, not only, their employees but the community as well. They show it by creating an environment where you want to come into work and they provide you the tools to grow as an individual. What each person does throughout a day not only impacts what Polydeck sells, but also what they are able to provide to the community and helping those in need."

- Aleem Lalani, Customer Service, Employee since 2021

"I'm grateful to work for a company that values its employees and invests in their growth. Polydeck's commitment to training and development has given me the skills and knowledge I need to excel in my role and beyond. The supportive company culture has also made a huge impact on my personal and professional life. I feel proud to be part of a team that truly cares about my success."


- Armando Cardenas, Sales, Employee since 2020



"Polydeck has been a life-changing opportunity for me. The caring culture has enabled my personal and professional growth, empowering me to lead with excellence. My family and I had the privilege of sharing this culture with the people of Nicaragua, an experience I will always cherish. Polydeck's culture of caring is what sets us apart as industry leaders. We prioritize the well-being of our families, colleagues, customers, and ourselves, which is why I am proud to have called Polydeck my home away from home for almost a decade."

- Jon Burgess, Production, Employee since 2013