Back to Resources

3 Easy-To-Use Wear Products that Will Help You Reduce Costs
Published:
April 22, 2021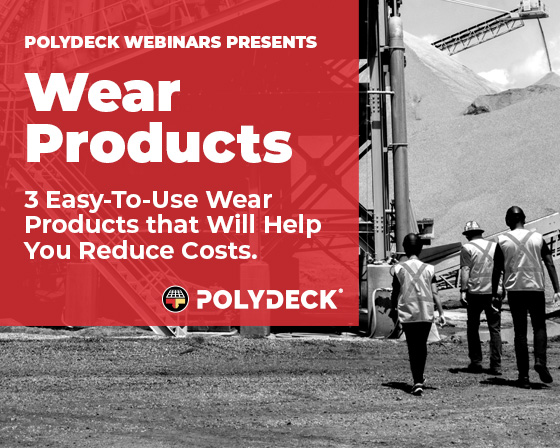 Wear Liners have the obvious benefit of protection, but some very beneficial value adders like noise reduction, elimination of hot work (welding/cutting), modularity to lower unit weight for handling, and many more. Join Alex Caruana as he shares 3 easy to use Wear Products that you can use to help reduce cost and increase the life of your mining equipment.

Date: June 17, 2021
Time: 1:30pm EST
Alex Caruana,
National Manager- Canadian Aggregates
Recognized as Rock to Road's Top 10 under 40, and the recipient of OSSGA's 2021 Associate Member of the Year Award, Alex Caruana is a go-to resource for anyone crushing and screening rock! With 15 years in Concrete, Asphalt & Aggregates on both the production and sales sides, Alex has helped some of the largest producers make the most of their processing circuits. With his expertise, a Degree in Civil Engineering, and a focus on Structural & Building Material Studies, Alex brings a refreshing, honest, and unbiased wealth of knowledge to help you drive the most value from your operations! Alex's dedication and passion for helping others has made him one of the top choices for consultation by Aggregate Producers in the industry.
dassdsad