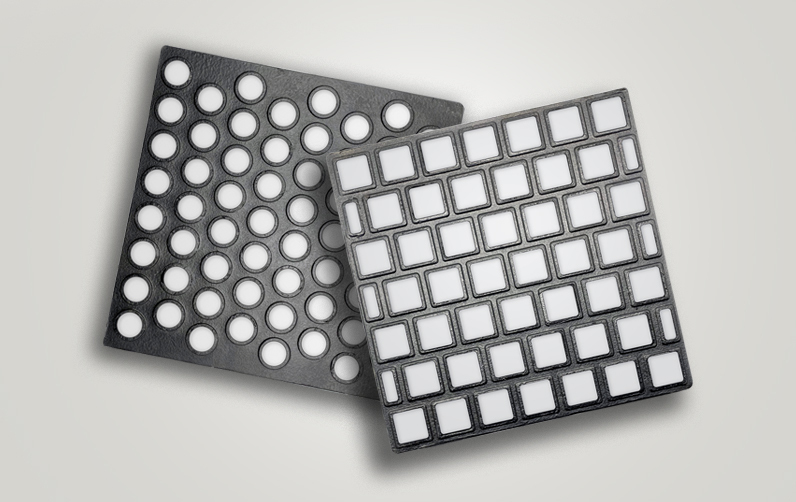 Description
Engineered for maximum performance in aggressive wear environments, Polydeck's ceramic liners are a versatile bolt-in solution for high wear applications. Using proprietary molding techniques and a variety of ceramic shape options, Polydeck's ceramic liners can be designed to fit your specific application.
BENEFITS
Cost Savings
Our liners prevent premature replacement of your equipment and save you money in the long run.
Ceramic Options
Choose from three different ceramic shapes to maximize wear capabilities in specific applications. Polydeck ceramic liners are available in 1x1 and 1x2 configurations with circular, square, or full face ceramic options.