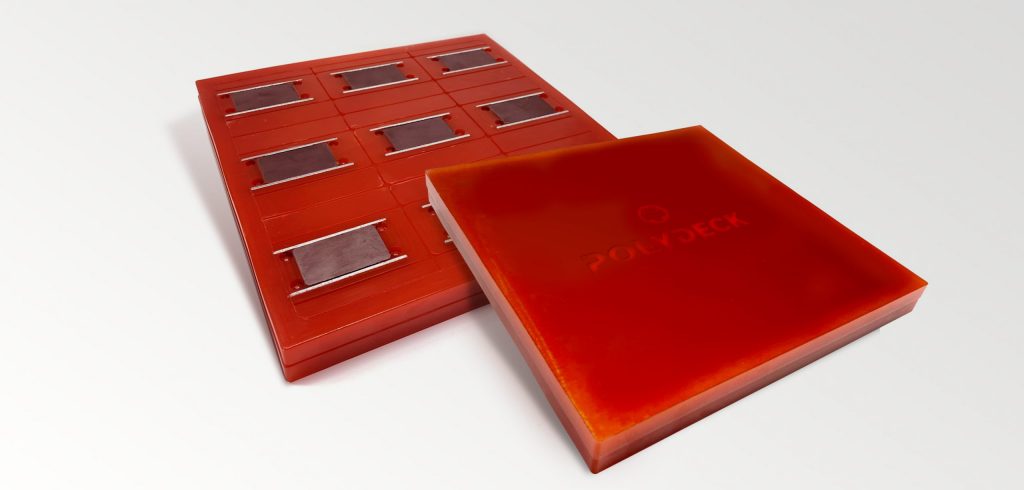 Description
Polydeck Magnetic Liners are designed with molded 1" spaced cut lines to make in-field modifications easy for any installation.
BENEFITS
Cost Savings
Our liners prevent premature replacement of your equipment and save you money in the long run.
Variety and Customization
Choose from a variety of liners for your specific needs or have one of our experts recommend the best liner option for you.