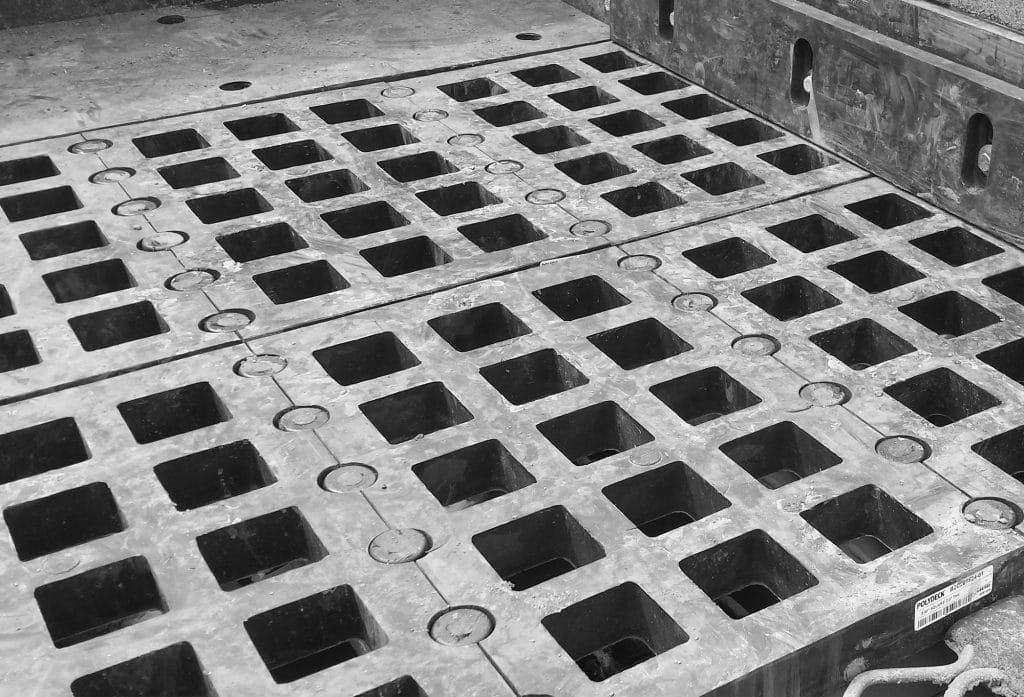 Description
ARMADEX® is a bolt-down, high performing, extreme duty screening solution made for your toughest scalping applications and is also a great choice for chute liners or other high impact zones.
Benefits
Product Description
Line of injection molded steal-backed, bolt-down screen panels that are well suited for scalping applications and other high impact zones. ARMADEX® panels are custom designed with a variety of sizes, materials and aperture options available.
HSLA (High Strength Low Alloy) Steel
Our HSLA steel backing produces rubber media with unprecedented strength, structural uniformity, and wear life.
Versatility
ARMADEX® can be bolted to your existing deck frame or can be installed with our versatile PIPETOP™ frame to provide ultimate durability and flexibility.
Customization
Aperture shapes and sizes are available in different configurations depending on your application needs. Bolt hole locations, shapes, and angles can be custom cut to handle heavy duty impact zones and transfer points.