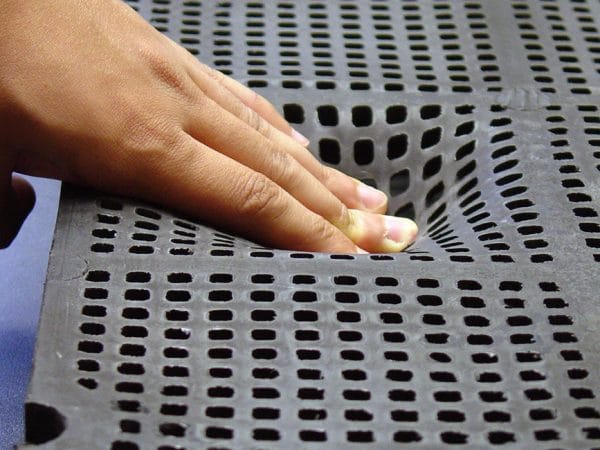 Description
Line of modular injection molded rubber screen panels and is highly effective for wet or dry applications where gouging and abrasion are prevalent. RUBBERDEX® is available in a variety of formulations including softer compounds that minimize or eliminate blinding as well as high temperature options up to 203°F.
Benefits
Safety
Our rubber screen media can reduce noise levels by as much as 9 decibels. That's a 50% reduction as perceived by the human ear. Its modular design allows for easier installation without potential injuries or back strain from larger bolt-down or metal media.
Durability
Polydeck offers various material options and panel thicknesses in our RUBBERDEX® system that handle issues with wear and blinding, giving you the best solution for your screen deck.
Injection Molding
Injection molded RUBBERDEX® synthetic blend products experience superior wear life over compression molded rubber. All rubber injection molded panels offer many inherent benefits such as superior quality, faster production rates, better dimensional consistency and with Polydeck's internal tooling capabilities, new features or changes can be made quickly.