From the outside, Polydeck may just seem like a company focused on delivering innovative, high-performance solutions. However, beneath the surface, we are a team of superheroes providing world-class quality, service, and support to our customers. Together strong, our team of superheroes understand the specific challenges you face and how to help you overcome them to achieve maximum performance.
We're ready to save the day
Most of our outside team have been in your shoes, so not only do they know what you need, but they also understand the frequency of empty promises you may have received. At Polydeck, we say what we will do, and then we do it. We are committed to you and your operation's success.
We have secret weapons
The Polydeck team has key strategies in place to ensure victory for your performance. Our superheroes can piece together the whole picture to get you what you need, right when you need it. They can access our distribution centers and unlock specific inventory to deliver to you in a pinch. They can track orders and offer other bits of critical information, such as when cranes or crews are scheduled. The multitude of what our team of superheroes can do to serve you are endless.
We can do this all day
They might not be as well-known and tough as Captain America, but our team is constantly doing whatever possible to achieve a win for you: from training new staff on panel changeouts, delivering panels in order to avoid freight delays, or to taking the time to give your crew a complete system overview before the work begins.
We can adapt to anything
Our people know screens and media, so it doesn't matter what media type or brand of screen you currently have installed. Our team of experts can still come in to inspect and survey your process to help you troubleshoot and improve performance.
We're your super-friends!
You can call on us for anything. Need something on an impossible timeline? We have a Polydeck superhero for that. Need to exceed your current production rates? We've got a superhero for that, too. Our super team will work around the clock and give every effort to help you achieve your goals.
Pinto Valley Mine, part of the Capstone Mining Corporation, is currently the only open pit copper mine operating in the historic Globe-Miami mining district of Arizona. As an older plant designed to run a maximum of 48,000-tons per day, the facility has recently focused its efforts on optimization initiatives to meet market demand.
30-year mining industry veteran, Bob Dickey, who has overseen the Pinto Valley Mine for the past three years, is the driving force behind optimizing screening circuits and using high-quality screen media to increase efficiency. When Dickey took over the plant, his main goal was to push as much production through the plant as possible. To do this, he knew he would need to bring in suppliers and partners to boost efficiency at the mine to fuel high-impact, quick-payback results.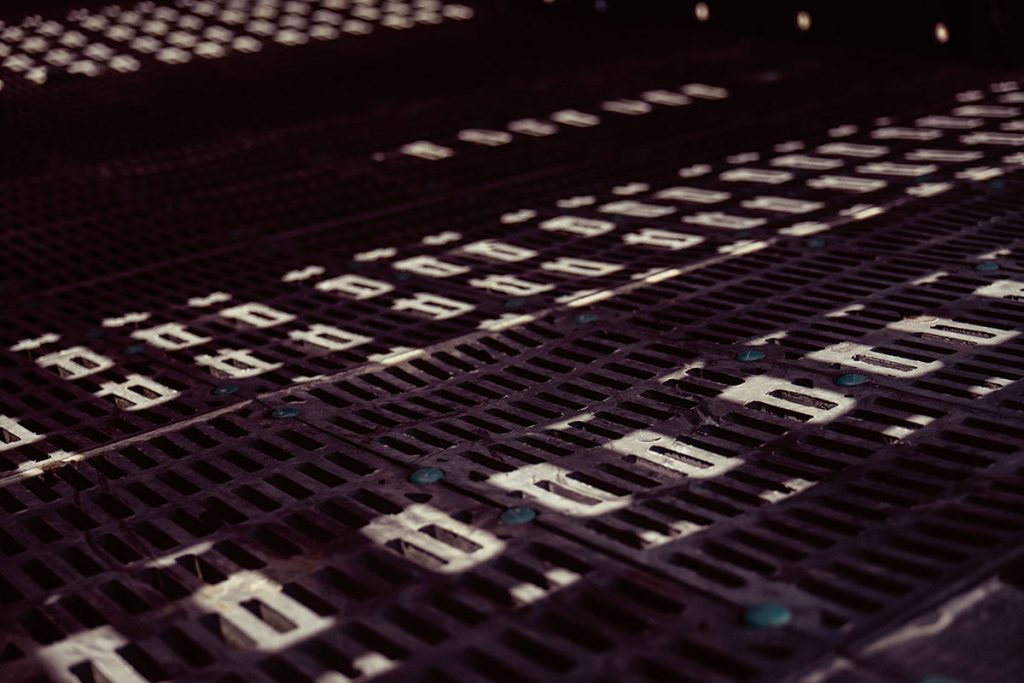 For Pinto Valley, the biggest need was to maximize open area on the screen deck to get the desired throughput. "If a screen deck panel lasts six months, but we're wearing it to a point that oversize is going to the ball mills, then there's no value in that. Instead, we focus on maximizing the efficiency of those screen deck panels until we reach the targeted wear point that triggers the deck changeout," stated Dickey.
As he began prioritizing the elimination of bottlenecks within the screening circuits as a quick way to optimize performance, Dickey turned to Polydeck for assistance.
Polydeck's Mining expert, Tom Wayment, visited Pinto Valley to learn more about the challenges the site was facing with its existing process. Through extensive on-site testing, hands-on follow up, and service, the Polydeck team worked closely with Pinto Valley to "dial in" the screen circuits to meet specific requirements.
"Since Pinto Valley runs six identical screens side by side, Polydeck media could be tested right next to a competitive media brand," said Wayment. The video testing showed a clear indication that the Polydeck media resulted in a clean bottom-deck oversize being fed to the tertiary crushers.
The Polydeck team worked to install a custom layout of Polydeck RUBBERDEX® modular screen media on the secondary and tertiary double-deck screening circuits to increase open area and wear life for greater efficiency. RUBBERDEX XLR® media is installed on the first three rows of the feed end on the top deck. The specially formulated XLR media compound is engineered for up to 15-percent increased wear life in abrasive applications. The remainder of the top deck features RUBBERDEX® panel types that target high-wear or heavy-feed applications. The bottom deck also utilizes abrasion resistant XLR media panels on the feed end, with the remainder of the deck featuring RUBBERDEX® panel types designed to minimize blinding and allow higher material throughput.
To maximize open area, decks are mounted on Polydeck PIPETOP™ media systems, with narrow ½-inch-wide rails that allow for more openings on the panels, and consequently, more material throughput.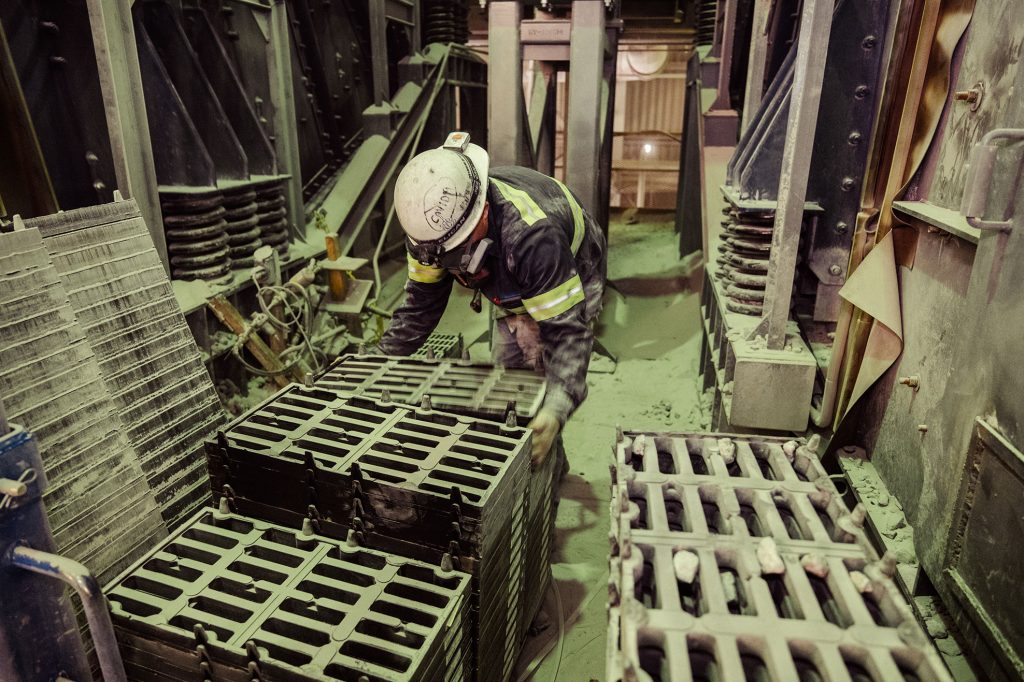 With the help of Polydeck experts and the installation of Polydeck screen media, Pinto Valley increased efficiency to 60,000-tons per day by increasing open area, providing greater screening availability, and maintaining a clean feed being discharged to the crushers. Bob Dickey defined Polydeck as "a true partner, [who helps] to find the ultimate solution – even if it's not one provided by them". By consistent testing, evaluation, and tweaking, together with Polydeck, Pinto Valley found a way to combat dated technologies and maximize its operations.