The Polydeck culture is centered around a holistic view of partnering with our customers to meet their needs. Our company mantra, Together Strong, illustrates a commitment that goes far beyond providing high-quality products. While we are proud of the products we offer, we find it more fulfilling to come alongside our customers and troubleshoot the issues they face by assisting with installations and minimizing their downtime by providing the most competitive lead times in the industry.
The way we can provide short lead times is through our distribution center network and supply chain management. With seven distribution centers located strategically across the United States and Latin America, we can meet demand in a matter of hours, or days, to get our customers the products they need when they need them.
How Our Distribution Centers Work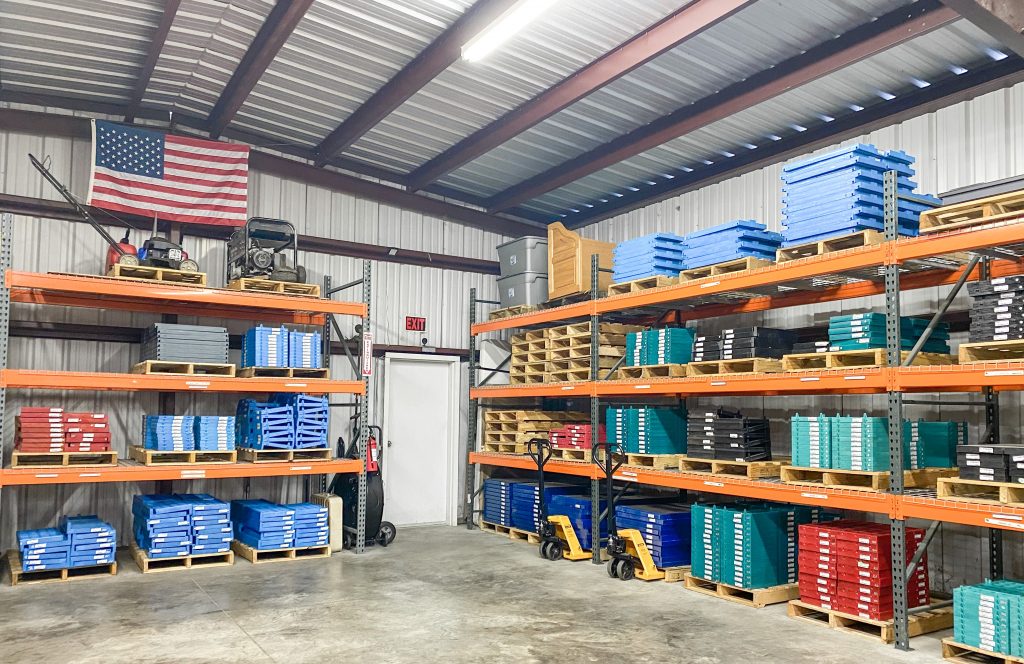 Our distribution centers work together with Polydeck manufacturing sites in Spartanburg, SC and Santiago, Chile to maintain the right combination of products our customers need. With hundreds of products in stock, including accessories, stringers, and screen media, we pride ourselves on strategic inventory planning to ensure we can cover our customers' needs as they arise.
In tandem with our manufacturing sites, distribution center managers continuously evaluate inventory levels and product mix based on demand. Keeping a pulse on customer need, managers can adjust inventory and stock items to quickly respond to emergencies or shifts in demand.
Providing Value Beyond Lead Times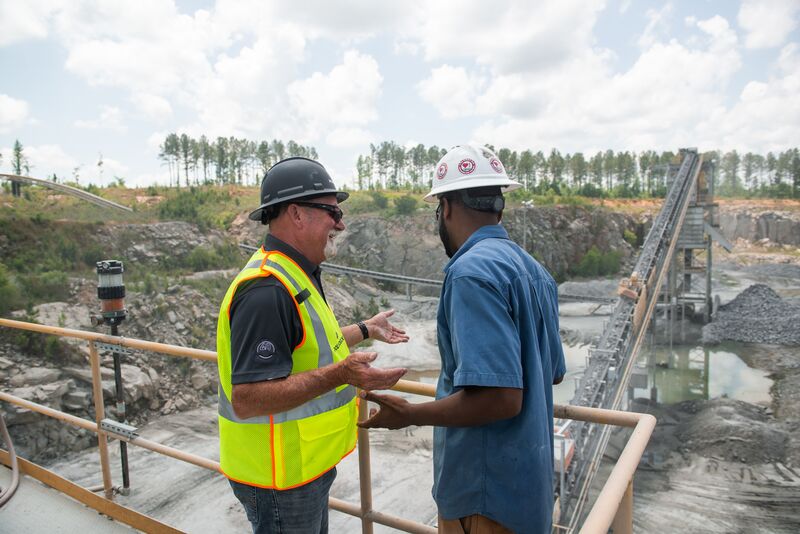 While distribution center managers work alongside customers to maintain their screen media or other Polydeck product needs, the value goes well beyond short lead times. Additionally, Polydeck has an extensive network of Application Experts located across North and South America who are trained with the knowledge and tools to help troubleshoot any part of the screening process.
Having distribution center managers and application experts regularly on-site offers Polydeck customers the additional security of knowing their screens are being consistently inspected to ensure that everything is running at maximum efficiency and delivering the best results.
As customers expand their operations and add new screen decks, consistent communication with Polydeck helps proactively anticipate product needs and the ability to plan stock levels as needed.
Our Commitment to Customers
Polydeck distribution centers allow us to provide quality products with short lead times. But the value Polydeck brings to our customers is in our commitment to partnering together to solve problems. We genuinely believe that together we are better. Together we are strong. Together Strong!
Written by Armando Cardenas, Polydeck Distribution Center Manager in Tucson, Arizona.